Published in The Couch Potato – A weekly column of casual kopi chat over ideas on design, tech, education and all things under the sun. To help the average Potato become a smarter spud.
---
With the growing hype, you would have observed how "social impact" has become a core value in many companies.
Just take a look at how some of the giants of the industry are taking lead in their own ways.
But what does it really mean to be a social impact company? Does mobilising employees to volunteer for a local nonprofit every couple of months count? Or does it mean the product or service of your company has to create a social impact?
It could be a bit of both.
Google defined social impact companies as organizations that prioritize doing work that consciously, systemically and sustainably serves or attempts to solve a local or global community need.
Unfortunately, this is not a discussion that will result in a definitive answer. You might want to read our previous article on What is social entrepreneurship? to get a better idea.
We took some time to interview the companies in Potato Production to pick their thoughts and here's three ways they shared on how you could become a social impact company.
1. Applying your area of expertise​
Take for example, Saad, the co-founder of Spudnik Lab, a non-profit that aims to bridge the digital divide by providing internet access to those who need it at a low cost.
Singapore first introduced lockdowns in March last year to combat the spread of Covid-19. Low-income families who couldn't afford laptops struggled as working from home and home-based learning became the new norm.
Engineering Good introduced a programme, Computers Against Covid, to refurbish and donate laptops for these families. Saad became part of the volunteer tech team refurbishing these laptops.
It was also during his volunteering stint that Saad came up with a new initiative – SalvageGarden. This initiative aimed to teach others how to repair old and unused technology devices, or to modify it for people with special needs. SalvageGarden became a timely solution for a modern-world problem.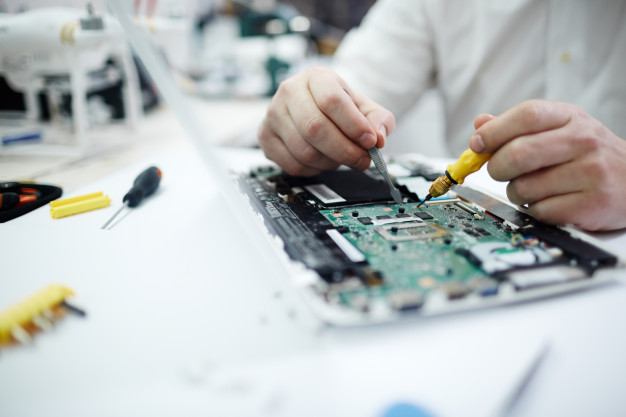 2. Working with the right partners and vendors
There's a difference between the goal of social impact companies and the typical corporate social responsibility approach.
A social impact company makes social change a main priority in all of their work while the typical CSR tends to be a secondary organizational value.
Consider the following.
Selecting clients, projects, and suppliers based on the impact they have on the world, vs. having your employees volunteer every few months at the local dog shelter.
Yes, while the latter still has a positive impact, but it is not a sustained, systemic change.
Being a social impact company doesn't necessarily mean you have to create a product or offer a service that has a social impact.
Being a social impact company could mean working with the right people. The right ones do their best to use suppliers and vendors that are conscious of their impact on the environment, pay workers a living wage, and do not support harmful social policies.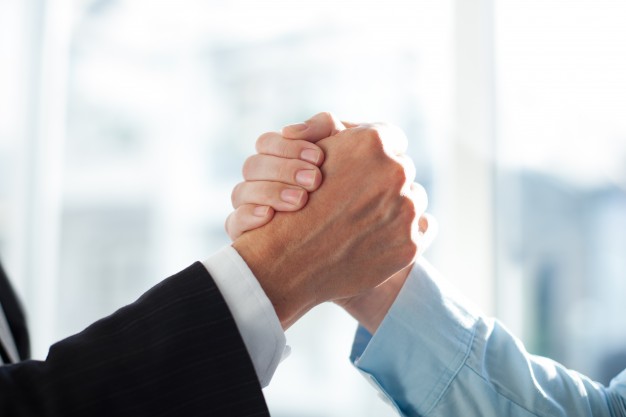 3. Encouraging the community to give back to their community
In a time when businesses are struggling to drive profitability, truly innovative companies leverage on social impact sales to sell more, improve margins, deliver more business value to their buyers and customers — all while helping individuals and communities in need.
Take for example food delivery start-up WhyQ, which operates an online service dedicated for island-wide hawker food delivery. When the pandemic struck, they launched an initiative — Gift-a-Meal — to encourage WhyQ to sponsor S$5 meals to healthcare workers, migrant workers and old folks' homes.
The Social Kitchen started an initiative to support local Food and Beverage businesses through Project SG Makan. The project brings nine food and beverage (F&B) companies together to sell delivery-only and/or takeaway meals. Companies like Potato Productions (that's us!) also gave a $30 monthly hawker allowance to its employees to encourage the support of local hawkers.
The future of social impact businesses
When looked at as a whole, it is clear that social impact companies matter because they are taking for-profit business models, which historically have been unsustainable in many ways, and making them sustainable.
This shift creates a snowball of actions that lead to impactful social change.
Are social impact companies the solution to global challenges?
No.
That still requires significant shifts in public awareness, policy, and economic practices. However, the increase of such organizations can be interpreted as a step toward a future where positive social impact is inherent in all business practices.
Our advice? Start small, start today, start right now!
---
If you like our content, please reach out to us at stories@potatoproductions.com. We're looking for content partners and we're excited to get more eyes on interesting articles!